Bentley Mulsanne 2011
Bentley Mulsanne 2011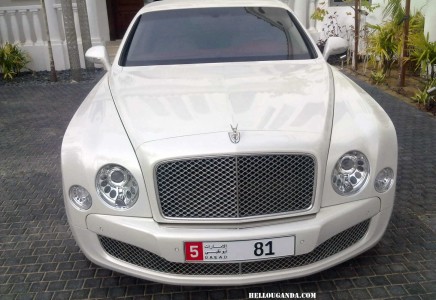 Bentley Mulsanne 2011 Vehicle Specification
Taking its inspiration from some of the greatest of W.O. Bentley's creations of yesteryear, the Mulsanne generates its own echoes of that remarkable era.
This is a car that makes the joy of driving its central focus. Whether you are behind the wheel or as a passenger, every journey is an event.
Within its sumptuous interior time can seem to stand still, for this is a Bentley laced with power; enabling its occupants to drive, relax, converse and enjoy themselves in impeccable style, at remarkable speeds. W.O. would heartily approve.
Contact Us regarding this Automobile / Vehicle
Please call +256772 788 722 or you can fill out the form below and we'll get back to you shortly.
[contact-form-7 id=